Welcome to the Michigan Society of the Sons of the American Revolution
The Michigan Society of the Sons of the American Revolution (MISSAR) was established on January 18, 1890, bringing together individuals from various Michigan communities, including Adrian, Detroit, Flint, Owosso, and Romulus. The society was founded with a clear mission, as articulated in Article II of its original constitution: "The object and purpose of this society is to perpetuate and honor the patriotic spirit of the individuals, whether in military, naval, or civil service, who played pivotal roles in achieving American independence through their actions or counsel."

Over the years, MISSAR has experienced significant growth and expansion. Currently, it boasts a membership of more than 700 individuals, and it has established twelve chapters across the state of Michigan, effectively representing all regions of the state. This growth underscores the organization's commitment to preserving the legacy and ideals of those who contributed to American independence, fostering a sense of patriotism among its members, and ensuring that the spirit of the American Revolution continues to inspire both current and future generations.
MISSAR News & Recent Events:
Determining Your Eligibility | Do You Have A Patriot Ancestor?
Determine Your Eligibility
Do You Have A Patriot Ancestor?
If you meet eligibility requirements, the next step is to find a SAR sponsor in close proximity to you (often the local SAR Chapter Registrar)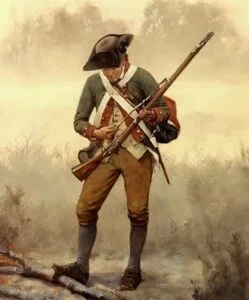 Find Your Contact
Reach Out to a Chapter Contact
This person will help guide you through the SAR membership application process and can help review information assembled to enter into SAR membership application forms. This will help you get the sponsor needed to proceed.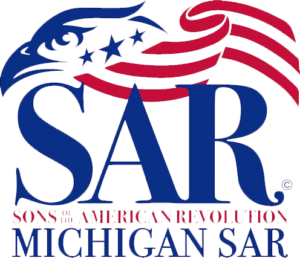 Collect Your Data
Properly documenting a genealogical line to a patriot ancestor can often be accomplished with only modest effort, provided you know what to look for and where to find it. If you have an ancestor who lived in the United States prior to 1900, chances are you may be the descendant of a Revolutionary War patriot.